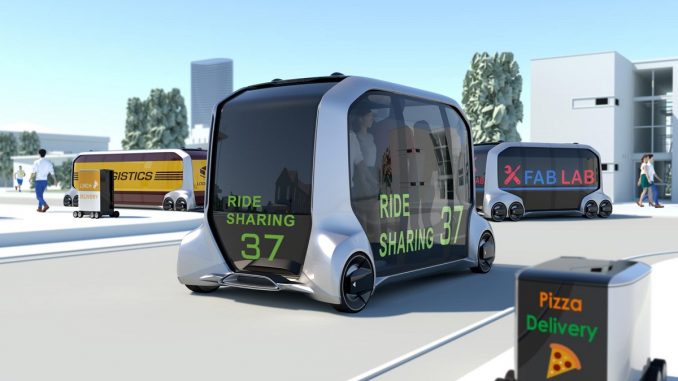 It's still a concept at this stage, however by the early 2020s we might see this vehicle on the roads delivering our pizzas and online purchases.
It's called the e-Palette and it has been developed by Toyota and Mazda, along with Amazon, Pizza Hut, Uber, and ride-sharing giant Didi.
Unveiling the concept just hours ago at the Consumer Electronics Show (CES) in Las Vegas, Toyota say the e-Palette will first be deployed at the Tokyo Olympic Games in 2020.
And, it can do more than just deliver goods in a last-mile type application, they say the vehicle can also be utilised as a mini-bus, or set-up as a mobile retail or office space.
How big is the e-Palette? Lengths vary from 4m to 7m (approximately), with the concept model being 4.8m long, 2.0m wide and 2.25m high.
Toyota President Akio Toyoda says vehicles like the e-Palette are the future.
"We are developing mobility solutions to help everyone enjoy their lives, and we are doing our part to create an ever-better society for the next 100 years and beyond.
"This announcement marks a major step forward in our evolution towards sustainable mobility, demonstrating our continued expansion beyond traditional cars and trucks to the creation of new values including services for customers."
We'll bring you more details on the Toyota e-Palette as further info comes to hand.