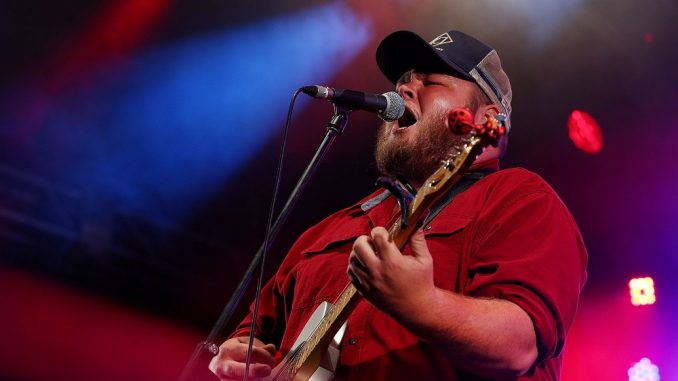 Brad Cox has won the 2018 Toyota Star Maker competition becoming the 39th recipient of Australia's most prestigious country music talent search.
Brad, who hails from Jundabyne NSW, competed against nine fellow country music artists – Cassidy Rae Gaiter, Flagstaff Hill SA; Emily Joy, Sorrento WA; Hayley Wilson, Aspley, Qld; Heath Milner, Mackay Qld; Jake Sinclair, Springhurst Vic; Tammy Moxon, Hermit Park Qld; Tanya Cornish, Tintinara SA; Taylor Pfeiffer, Walkerville SA and Chloe Styler, Gold Coast Qld – all vying for the coveted prize.
For the second time in the history of the competition, the event was held in Tamworth's Bicentennial Park, known as Toyota Park for the annual Toyota Country Music Festival – Tamworth.
Not only was the event FREE allowing for thousands of fans to be a part of the historic announcement, it was accessible to a worldwide audience through live-streaming.
Husband and wife duo, Adam Eckersley & Toyota ambassador Brooke McClymont, surprised the crowd performing their new single Trainwreck, from their upcoming debut album, set for release in February.
This year's winner Brad Cox was inspired to pursue his country music career after a month-long song-writing trip to Nashville in 2015. He recorded his debut album of which his first single, Too Drunk to Drive, debuted at #2 on the iTunes country chart.
Loyal country fans were entertained by the finalists and last year's winner Rachael Fahim, and Darren Coggan, who was also the compere for the night.
Judges this year were KIX radio program director – Justin Thomson, artist managers Dan Biddle and Roxanne Brown, Craig Power – The Pub Group, HSF Artist Manager and Star Maker team member – Tom Inglis, ABC presenter on Australia All Over and Saturday Night Country – Scott Lamond and Toyota ambassador Brooke McClymont and Adam Eckersley.
Star Maker co-ordinator, Cheryl Byrnes said: "Toyota Star Maker continues to unearth exciting new talent and tonight is no exception. Over the past few years, the competition has been prepared to embrace new artists who identify as country music but to some may be on the fringe – and Brad has a unique country spirit.
"Everyone knows just how difficult it is to judge any competition, however one as significant as Toyota Star Maker has an expectation to the industry and fans to introduce a brand new star who is going to go all the way, and they want to travel with them.
"Many of the benefits of being part of the Toyota Star Maker family are intangible – but absolutely priceless. The networking is extraordinary. You can't put a price on that."
The victory sees Brad Cox take home a prize pack including a brand new Toyota RAV4 for 12 months with an unlimited fuel card, Maton, Fender and Jands products, guaranteed performances at major festivals throughout Australia including at West Tamworth League Club and The Pub Group plus a return trip to Nashville in June for the annual CMAs courtesy of Chris Watson Travel and more.
2018 Toyota Star Maker winner Brad Cox thanked his family and friends for coming out to cheer him on all the way from Jindabyne, NSW.
"I'm incredibly thankful for all of their support and also to Toyota Australia for making my dream a reality tonight," said Brad.
Toyota Australia Senior Manager Marketing Integration Andrew Wearing was delighted to see Brad join the Toyota Star Maker family.
"We'd like to congratulate Brad Cox and the rest of the Toyota Star Maker finalists for showcasing the amazing talent that Australian country music has," said Mr Wearing.
"Toyota Australia also wants to thank Rachael Fahim, 2017 Toyota Star Maker winner, who has truly made the most of her crown and is making her way into the country music industry."
Toyota has a long and proud history of supporting country music in Australia, including 23 years of sponsoring the emerging artists of Star Maker and 26 years of the overall country music festival in Tamworth.
Among the exclusive Star Maker alumni are Lee Kernaghan, Keith Urban, Beccy Cole, James Blundell, Darren Coggan, Travis Collins, Kylie Sackley, Samantha McClymont, Kirsty Lee Akers, Kaylee Bell and many others.