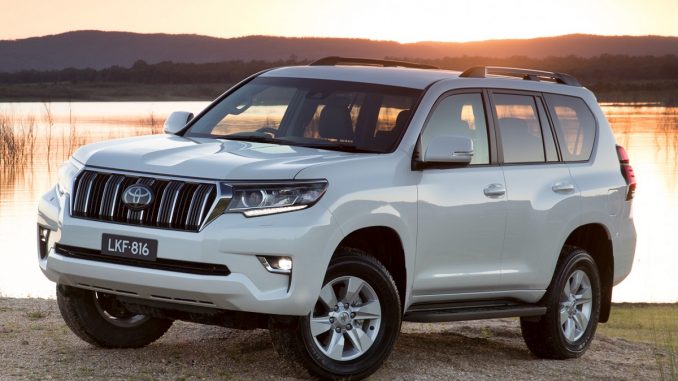 Respected SUV/4×4 publication OzRoamer have named their best SUVs and 4x4s of 2017 with Toyota coming away with three individual category wins.
The top-selling brand in Australia welcomed two separate awards for the Prado, and a category win also for the Fortuner.
OzRoamer Editor Rob Fraser tells us Australian SUV and 4×4 buyers have never had such a quality field of vehicles to choose from.
"All the vehicles nominated in these awards are strong contenders and hold individual merit, however the winners highlight class-leading attributes and those that offer the coveted combination of outstanding design, functionality, performance and value for money."
2018 OzRoamer Awards – Toyota Category Wins:
Best 4WD $60,000 – $80,000 – Toyota Prado GX Auto
Best 7 Seat 4WD $60,000 – $80,000 – Toyota Fortuner Crusade
Best 4WD $80,000 – $100,000 – Toyota Prado Kakadu
While a number of other Toyota SUV/4×4 models were named finalists in this year's awards, including Kluger, C-HR and LandCruiser 70 Series and 200 Series.
Check out full details on the OzRoamer Awards, as well as in-depth review of the winners and nominated vehicles here.