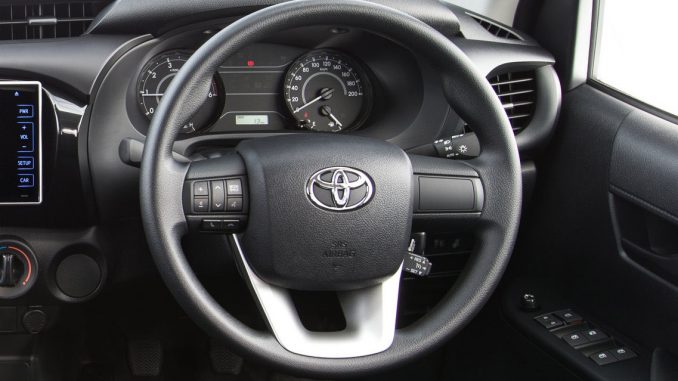 Owners of a number of different Toyota models can expect to hear from the manufacturer regarding a precautionary recall of their vehicle.
The recall affects Toyota Prius, Corolla Sedan, Fortuner and HiLux vehicles sold in Australia with the recall being overseen by the Australian Competition and Consumer Commission (ACCC).
All of the affected vehicles were built in the second half of 2015 (ranging from June to December 2015).
The recall notice advising that the affected vehicles are equipped with an airbag system that uses pressure sensors and/or G sensors to detect impact to the vehicle.
There is a possibility that the insulation layers of the Integrated Circuit (IC) chip within the airbag system could peel over time, creating an open circuit in the IC chip.
What are the hazards?
If this occurs, the airbag warning light will illuminate. Also, the side/curtain shield airbags and/or front airbags may become deactivated.
Non-deployment of the side/curtain shield airbags and/or front airbags could increase the risk of injury to the occupants in the event of a crash.
What should owners do?
Affected Toyota owners will be contacted by direct mail on or about 14 February 2018 to provide details of this campaign.
When parts are available, Toyota will again notify owners by mail to make an appointment with an authorised Toyota Dealer to inspect the airbag sensors and replace if necessary.
The expected time of commencement for this action is the 2nd Quarter of 2018.
For further information, contact your nearest Toyota Dealer or the Toyota Recall Support Line on 1800 987 366 between 8am and 6pm Monday to Friday (AEST).