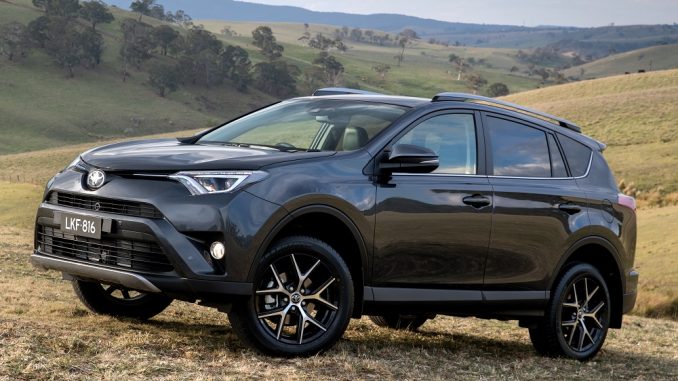 Toyota is setting a cracking sales pace with its strongest start to a year in a decade on the back of record deliveries of HiLux, RAV4 and Kluger.
The market leader's sales have stormed ahead more than 16 per cent so far this year to almost 33,600 vehicles – the best for this period since 2008 – with strong contributions across its vehicle range.
HiLux – celebrating its 50th anniversary – has reinforced its position as Australia's best-selling vehicle in emphatic style with its best-ever February result coming hot on the heels of a record January.
February's market-leading HiLux sales of more than 4,400 were 1,000 higher than the previous February record set last year, while its two-month tally is almost 2,200 deliveries ahead of its record-breaking pace in 2017.
Toyota's RAV4 also scored the "double" with January and February records, culminating in the highest sales for the first two months in its 24-year history.
Kluger joined the record-breakers, posting the best opening two months in its 15 years on the local market, including a new February high.
Adding to Toyota's success, LandCruiser family sales have soared with the 200 and 70 Series having their best February and two-month start to the year since 2005 and 2012 respectively. LandCruiser Prado recorded its best February since 2012 and its best January-February total since 2007.
Not to be outdone, HiAce bus achieved its best February sales in six years, Camry retained its mantle as Australia's best-selling mid-size car and Corolla topped the passenger-car ladder in February.
Toyota Australia's vice-president sales and marketing Sean Hanley said, the start to the year for Toyota was very encouraging, outperforming the market growth and lifting its new-vehicle sales in 2018 to a 10-year high.
"The result can be attributed to Toyota's extensive range of vehicles, strong marketing, and our dealer networks ongoing commitment to deliver outstanding customer service," Mr Hanley said.