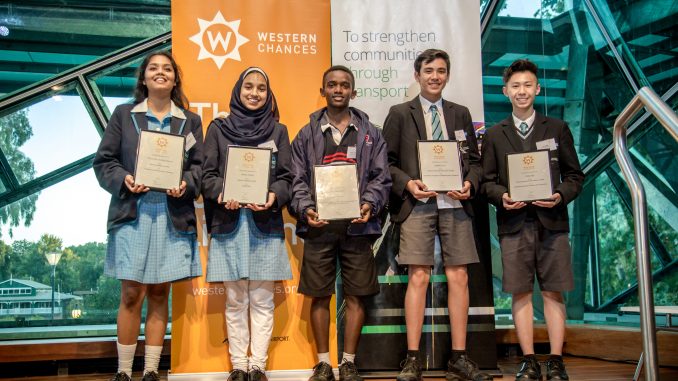 Western Chances has been announced as the first beneficiary of the Toyota Community Trust.
The grant will help remove financial barriers for talented and motivated students wanting to pursue science technology, engineering and mathematic (STEM) related education and careers.
Fifty-four merit based scholarships will be awarded to students aged 12-25 years from the municipalities of Brimbank, Hobsons Bay, Maribyrnong, Melton, Moonee Valley and Wyndham.
"Melbourne's west is one of Australia's fastest growing regions, so there is an increasing need to assist young people facing financial barriers to complete their education," Chief Executive Officer, Western Chances, Rhyll Dorrington, said.
"The Toyota Community Trust's generous support of Western Chances will have a significant long term positive impact on the lives of many talented and motivated young people in Melbourne's west.
"Thanks to Toyota, we will be able to provide scholarships, which can create life changing opportunities, enabling recipients to fulfil their potential and know they have people who believe in them to follow their dreams," Ms Dorrington said.
The scholarships will be tailored to individual needs, and can include essential items such as textbooks, travel cards and tuition fees.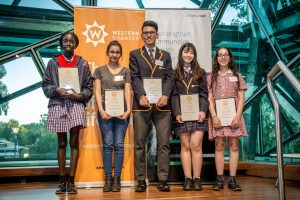 "The award of 54 scholarships recognises Toyota's 54 years of local manufacturing in Australia, "Mike Rausa, Chairman of Toyota Community Foundation Australia, Trustee of the Toyota Community Trust, said.
Two scholarship types will be available, one for new applicants and another for scholarship renewals. Renewals are available if a student's need and eligibility continues. This ensures long term impact for both individuals and the wider community.
The Toyota Community Trust was created as a legacy of Toyota's proud history of local manufacturing in Australia. Initiated through a $32 million endowment, it will provide long-term benefits to the Australian community, and in this instance aim to encourage young people in Melbourne's west to pursue further study and careers in STEM.
Western Chances provides financial assistance and ongoing support to talented young people in Melbourne's west whose circumstances prevent them from fulfilling their potential. Established in 2004, Western Chances has assisted more than 2,650 young people and awarded over 5,800 scholarships. As well as scholarships, Western Chances provides programs and networks to recognise, nurture and celebrate young talent in Melbourne's west.
For more information about applying for a scholarship, visit www.westernchances.org.au
To find out more on how Toyota Australia provides practical support to the Australian community, visit https://www.toyota.com.au/toyota-community-foundation.