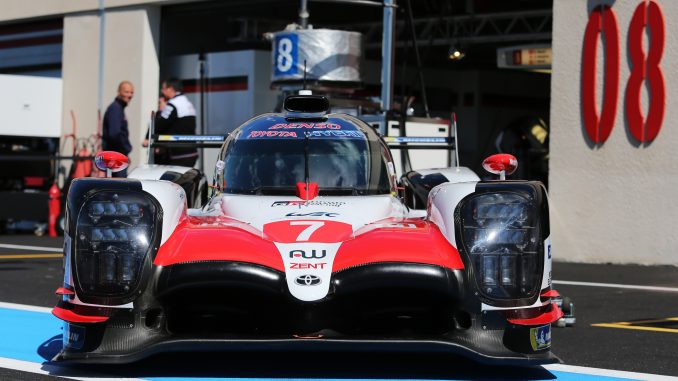 Toyota GAZOO Racing's quest for the 2018-19 FIA World Endurance Championship and victory in the Le Mans 24 Hours begins this weekend with the 6 Hours of Spa-Francorchamps in Belgium.
Twice world F1 champion Fernando Alonso will make his Toyota TS050 HYBRID race debut in car #8, with 2017 Spa winners Sébastien Buemi and Kazuki Nakajima.
Toyota last year finished one-two in Belgium, with the Toyota GAZOO Racing entries less than two seconds apart after 360 minutes of racing.
The Spa event comes after 25,000km of pre-season testing and is the last race before Toyota GAZOO Racing tackles the Le Mans classic.
The team will run the 1000hp petrol-electric hybrid cars in low downforce specification to suit the long straights at Spa and in preparation for Le Mans.
Toyota has committed to an on-going hybrid race program to make ever-better road cars. It has already sold more than 11 million hybrid electric road cars since 1997.
New WEC regulations limiting hybrid entries on fuel energy per lap and fuel flow mean the Toyota TS050 cars must achieve even greater efficiency – having already reduced fuel consumption at Le Mans by 35 per cent since Toyota first raced a hybrid there in 2012.
Toyota GAZOO Racing team president Hisatake Murata said the team's priority is victory at Le Mans.
"Although we have completed an intensive pre-season testing schedule, nothing compares with the challenge of racing and Spa is an important step in our preparation," he said.
Fernando Alonso said he is excited to compete in his first WEC race for Toyota, after the team's hard work in the pre-season.
"Working with Sébastien and Kazuki and in fact all the drivers has been a great experience," he said.
"There is such a strong team spirit here; everyone is working together for the same target."
Kazuki Nakajima is beginning his seventh WEC season and highlighted the use of the low downforce aerodynamic package as a key factor for this year's race at Spa.
"We have a different downforce package this time, so it will be interesting to see how that changes the feeling of the car," he said.
The Spa-Francorchamps event is just 120km from Toyota GAZOO Racing's European technical centre in Cologne and marks the beginning of an extended WEC season of eight events and 84 hours of racing.