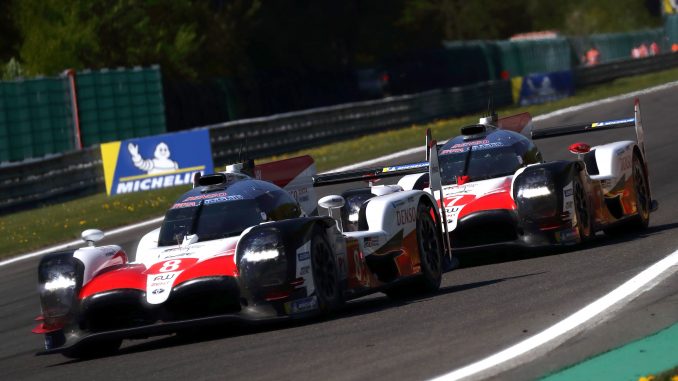 Toyota's 1000hp hybrid sports prototypes have finished one-two in the 6 Hours of Spa-Francorchamps in Belgium – the last race before the iconic 24 Hours of Le Mans on June 16-17.
Toyota GAZOO Racing has now won its last four starts in FIA World Endurance Championship (WEC) competition and 17 WEC races overall.
It is the second year in a row the team has taken the first two places in the Belgium round.
Two-time F1 champion Fernando Alonso, making his first race start for Toyota, joined Sébastien Buemi and Kazuki Nakajima in the winning car #8.
The victory means they lead the WEC driver's championship and Toyota the makers' standings.
The #7 TS050 Hybrid of Mike Conway, Kamui Kobayashi and José María López completed a remarkable comeback by finishing second.
They finished just 1.444secs behind the winners, despite starting one lap behind the field from the pit lane due to a qualifying penalty.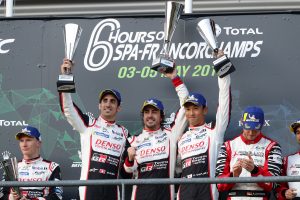 Car #7 was fastest in qualifying, but was penalised for an administrative error – incorrectly logging the car's fuel-flow meter number.
Toyota's hybrid entries are strictly limited this year in the premier LMP1 endurance class on overall energy per lap and fuel flow.
The two TS050 cars covered 1142km in six hours, despite extended periods under safety car or full-course yellow flag conditions.
Team president Histake Murata said it was a great result for the first race of the season, but only a small step towards the main target, victory at Le Mans.
"We have identified areas to improve, and I'm sure our rivals have too, so we will be working flat-out in the next weeks to be ready for a close fight at Le Mans," he said.
Alonso said he was delighted to record first-up victory with Toyota and his first win at Spa in any category for 18 years.
"The whole weekend has been amazing in terms of team performance and executing the race in the best possible way," he said. "There has been a lot of preparations with the winter testing and all the work back at the factory, but we still have to come to the race and deliver the result."