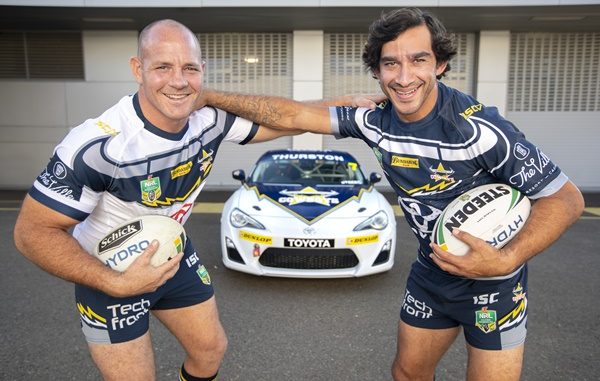 Series leader McAdam strives for 21st birthday wins
NQ Toyota Cowboys praise series focus on youth
Guest drivers to compete in cars with Cowboys livery
Toyota 86 Racing Series leader Liam McAdam will be aiming for an early 21st birthday present by taking the honours in the Townsville round of the hotly contested championship early next month.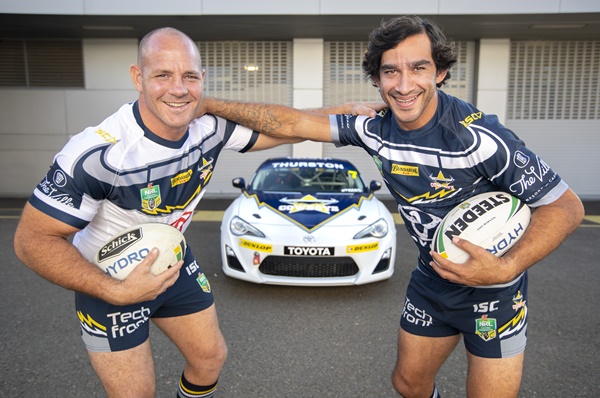 McAdam, who recorded a clean sweep of pole and three race wins in the 2018 first round at Phillip Island in April, will be competing in far north Queensland over the July 6-8 weekend, a week before his milestone birthday.
The Brisbane racer says a strong qualifying position is essential in a large grid of determined drivers, especially on the 2.85km Townsville street circuit where overtaking is difficult.
"You have to go a bit harder in Townsville and keep pushing to get the most out of the car, so I'm hoping we can carry the momentum forward from Phillip Island and get an early start to my birthday celebrations," McAdam said.
Organisers expect a capacity field of 36 cars to stage a close battle for honours through the 13 corners in Townsville, a city that is home to the North Queensland Toyota Cowboys.
The Toyota-sponsored NRL team's coach Paul Green along with co-captains Johnathan Thurston and Matt Scott, have welcomed the Toyota 86 Racing Series heading to the tropical north for the second year in a row.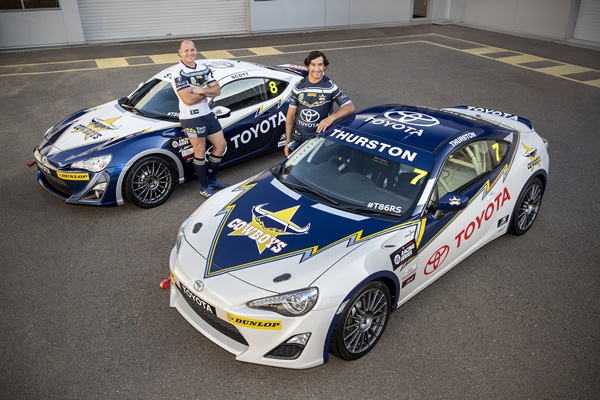 Green praised Toyota's support for a series that attracts talented youngsters seeking to establish their national circuit-racing careers.
More than one-third of the field is 21 or younger, including two 15-year-olds – and one of those, Victorian Jaylyn Robotham, is sitting equal third in the series standings.
"There's great synergy between us and our major sponsor," Green said. "Toyota is doing a great job in encouraging the development of new talent – and that's something we always try to do at the Cowboys," Green said.
Two special cars painted in NQ Toyota Cowboys home and away strips and named after Thurston and Scott will be driven by established guest drivers Warren Luff and Steve Owen.
"Matt thinks his car will have an advantage on the straights while JT's expecting to have the edge in the corners," Green quipped.
A split round in the NRL means the Cowboys have a bye on the race weekend, freeing key team members to be trackside.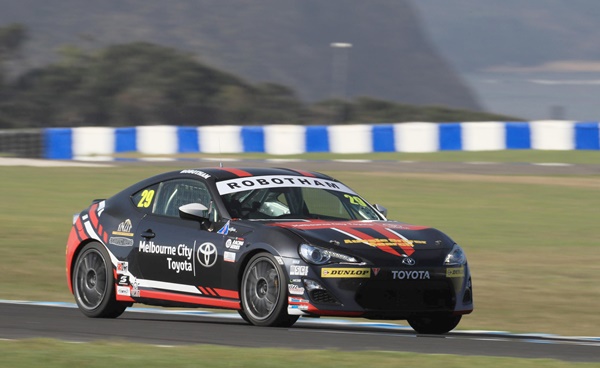 THE TOYOTA 86 RACING SERIES
The Toyota 86 Racing Series is designed to provide an entry point and training ground for up-and-coming drivers, offering a confirmed prize pool of $150,000.
Top-three place rewards for the year are $50,000, $30,000 and $15,000. The coveted Kaizen Award for continuous improvement now includes prizes valued up to $35,000 including a fully funded trip to compete in a round of New Zealand's 86 racing series. The entry fee is unchanged at $1,500 per round.
Open to variants of Toyota's cult-classic sports car, the series is part of the support program at selected rounds of the Virgin Australia Supercars Championship.
In 2018, the Toyota 86 Racing Series is being run over six events: Phillip Island 500 (April 20-22), Townsville 400 (July 6-8), The Bend Supersprint (August 24-26), Sandown 500 (September 14-16), Bathurst 1000 (October 4-7) and Newcastle 500 (November 23-25).
For regular updates and more information go to https://toyota.com.au/86/racing-series.