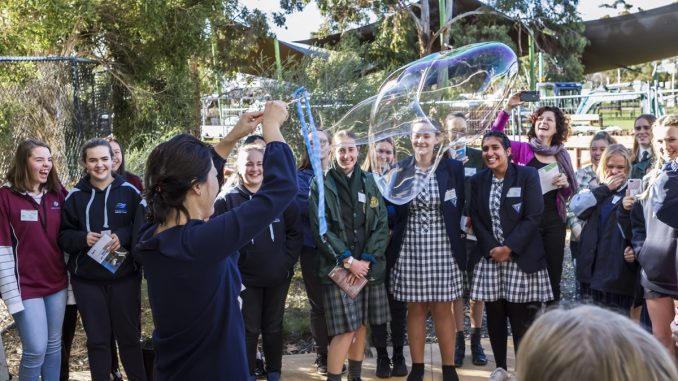 Seven new charities focused on science, technology, engineering and mathematics (STEM) related projects in Melbourne's west are the lucky recipients of grants from the Toyota Community Trust.
The Toyota Community Trust was created by Toyota Australia in October of 2017 to honour the legacy of its proud history of local manufacturing in Australia.
Initiated through a $32 million endowment, the Trust's initial focus is encouraging young people in Melbourne's west to pursue further study and careers in STEM through the funding of grants.
In its first year of operation, the Toyota Community Trust has provided nearly $700,000 worth of grants to 12 STEM related projects.
"As a mobility company looking to the future, it is vital that we continue to encourage new generations of STEM talent in Australia," said Mike Rausa, Chairman of the Toyota Community Trust.
"We hope that these projects will inspire more young Australians to pursue STEM related careers."
Details of the grant recipients:
Ardoch provides tailored educational support programs to children and young people in disadvantaged communities. The grant will fund robotics kits and Scienceworks excursions.
Ecolinc is a specialist STEM learning facility established by the Victorian Government. The grant will fund a girls in STEM careers conference for students in Years 9 and 10.
Education Changemakers is focused on teacher-led innovation and equipping teachers to make sustainable changes. The grant will fund a program to increase access and engagement in STEM learning in schools.
Maths Pathway moves student learning from one-size fits all, to teaching tailored to each student. The grant will fund the opportunity for six schools in Melbourne's west to adopt the new teaching model.
Schools Plus helps to close the education gap caused by disadvantage by connecting schools in need with donors. The grant will fund the pilot of a whole of community approach to STEM education.
Victorian Space Science Education Centre uses the context of space to engage students and teachers in STEM. The grant will fund the development and testing of software for a new 'real life' scenario where students use maths to attempt to save a stranded astronaut.
Werribee Open Range Zoo is home to some of Africa's most iconic animals and will use the grant to fund a ten-week program for students to design solutions to real-world conservation challenges faced by the zoo.