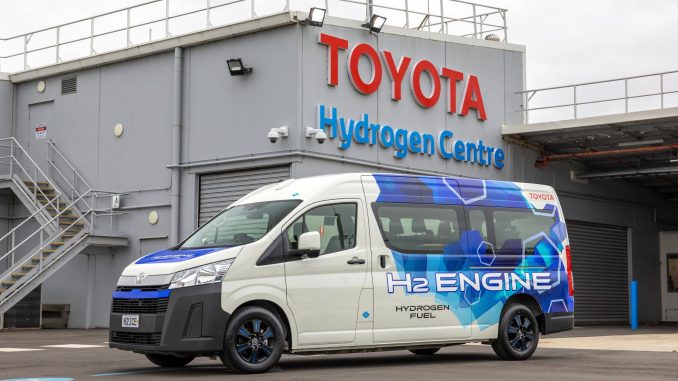 Toyota has unveiled a prototype HiAce powered by a hydrogen-fuelled internal combustion engine that will undergo a customer pilot program starting in Australia later this month.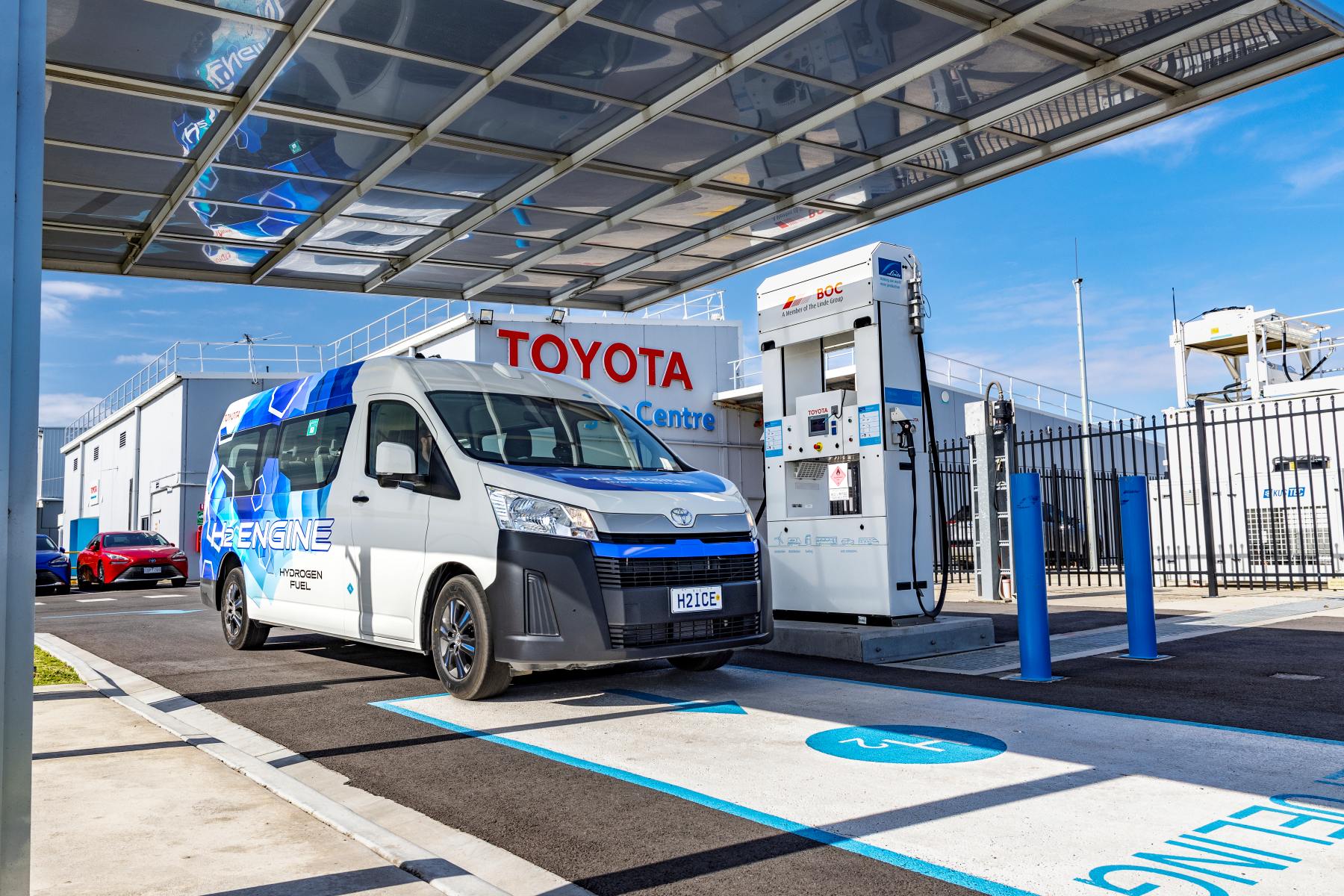 Prototype HiAce powered by hydrogen-fuelled internal combustion engine to begin pilot program this month
New hydrogen powertrain is the latest development in Toyota's multi-pathway approach to decarbonisation
CPB Contractors first to use Hydrogen HiAce to transport workers on a major infrastructure project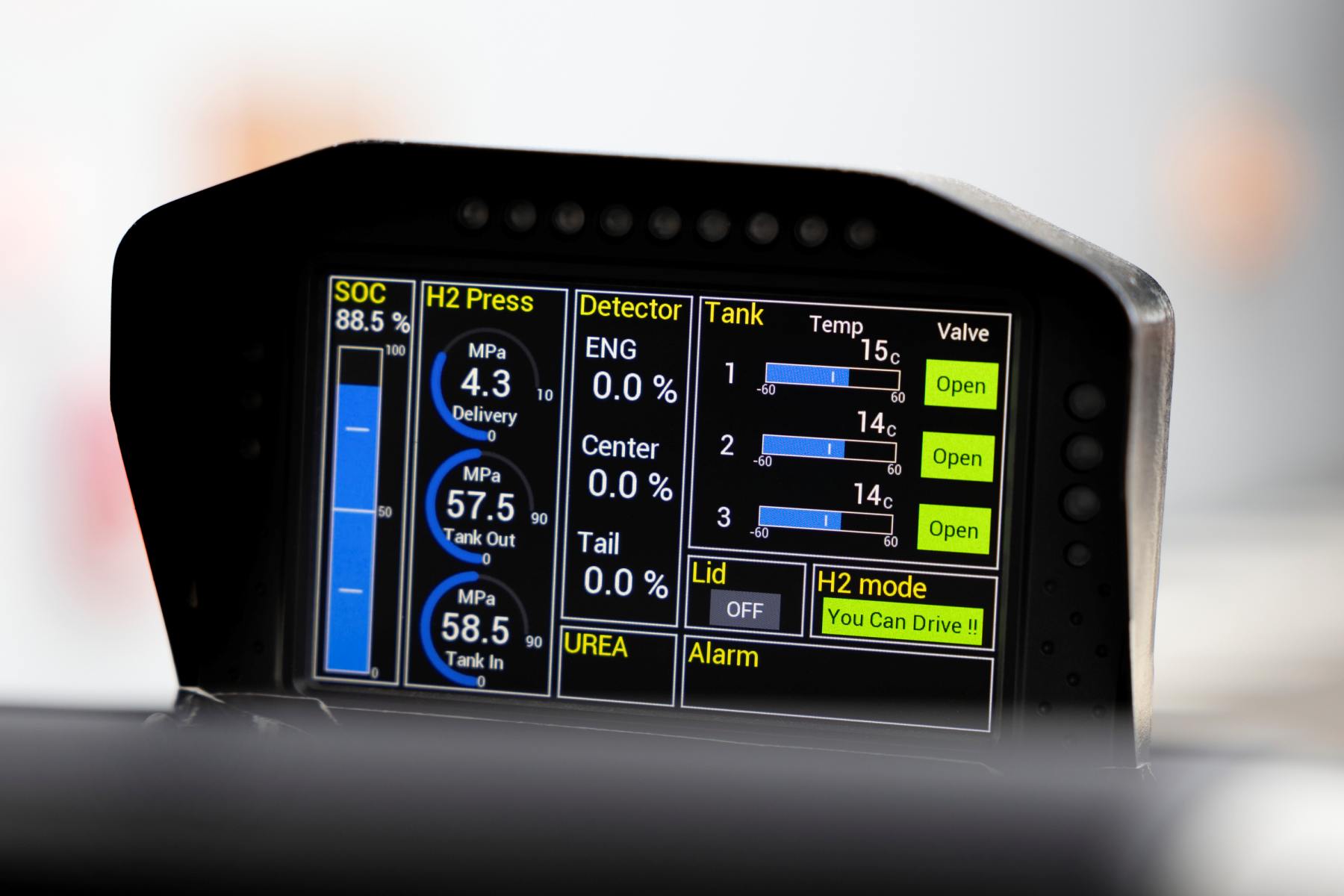 Prototype Hydrogen HiAce
The new powertrain technology, offering ultra-low CO2 tailpipe emissions, is the latest step in Toyota's global multi-pathway approach to decarbonisation that also includes significant investments in carbon-neutral fuels as well as hybrid-electric, plug-in hybrid-electric, battery-electric and fuel-cell electric vehicles.
The prototype Hydrogen HiAce will be driven in real-world conditions by  Australian companies interested in the potential for fit-for-purpose commercial vehicles with ultra-low CO2 tailpipe emissions.
Through this customer drive program, they will have the opportunity to evaluate the technology and provide feedback to Toyota to support further development, with the aim of bringing vehicles powered by hydrogen-fuelled internal combustion engines to full commercialisation.
Toyota Australia President and CEO Matthew Callachor said the local company was proud to have been selected by its parent company in Japan to operate this Australian-first pilot program.
"This technology offers the potential for Toyota to produce vehicles that meet the practical requirements of commercial customers while dramatically reducing CO2 tailpipe emissions," Mr Callachor said.
"Toyota Australia is firmly committed to playing a leading role in the development of Australia's hydrogen economy.
"Running the pilot program for this new hydrogen powertrain technology builds upon our substantial development and investment in the hydrogen space.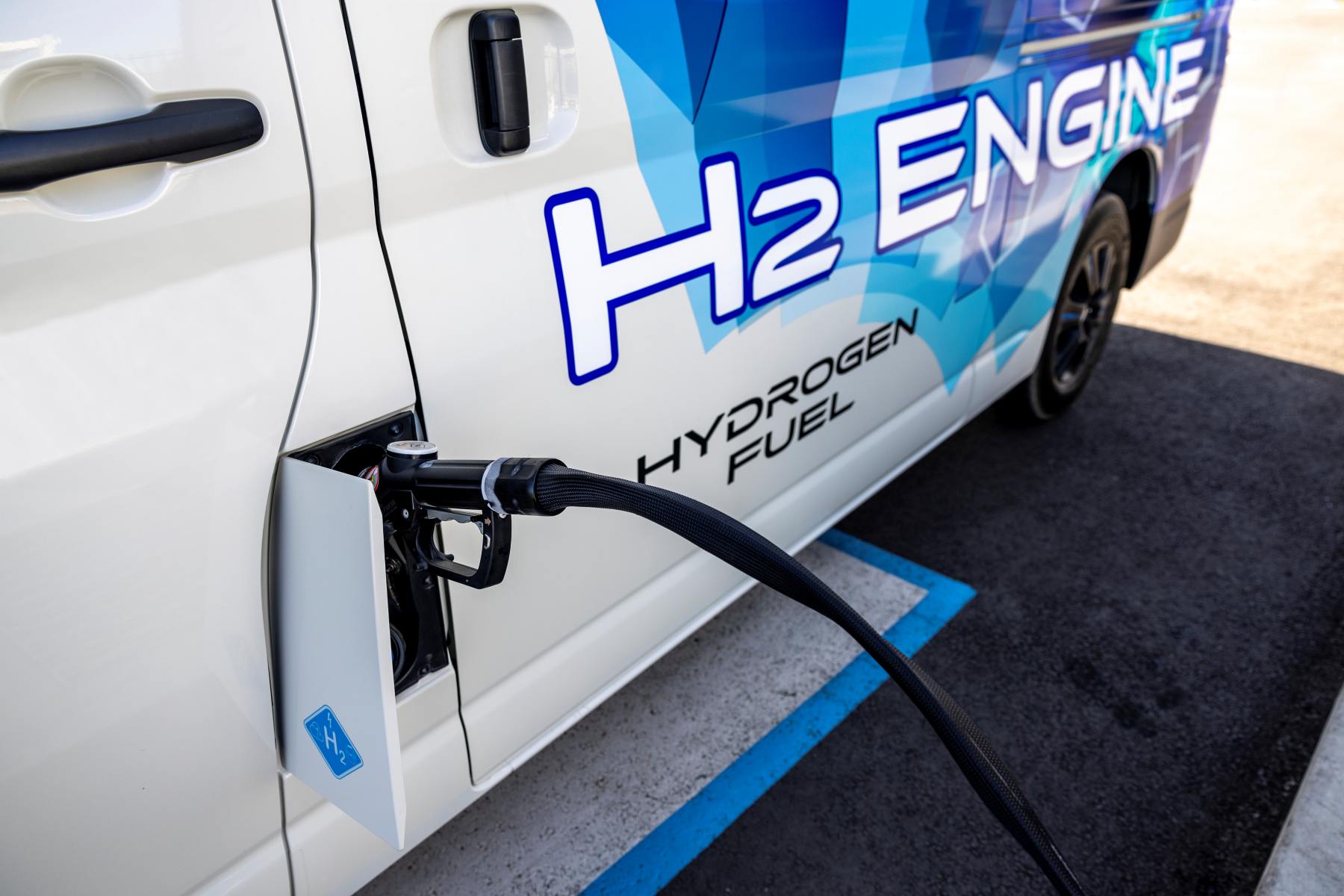 National Hydrogen Strategy
"Australia is the perfect place to run such a program with our Federal and State Governments having already committed $6.3 billion in funding for hydrogen projects under the National Hydrogen Strategy.
"We also have an extensive variety of environments and climatic conditions that will enable us to evaluate the hydrogen powertrain technology to its fullest and ensure it delivers on Toyota's high standards," he said.
Toyota began development of the hydrogen-fuelled internal combustion engine technology in Japan in 2017, which then debuted in 2021 in a Corolla Sport that was raced in four rounds of the Super Taikyu series in Japan.
Taking the experience and knowledge gained from testing the technology under the extreme conditions of motorsport, Toyota then developed the technology further to meet emissions standards before adapting it for use in the HiAce.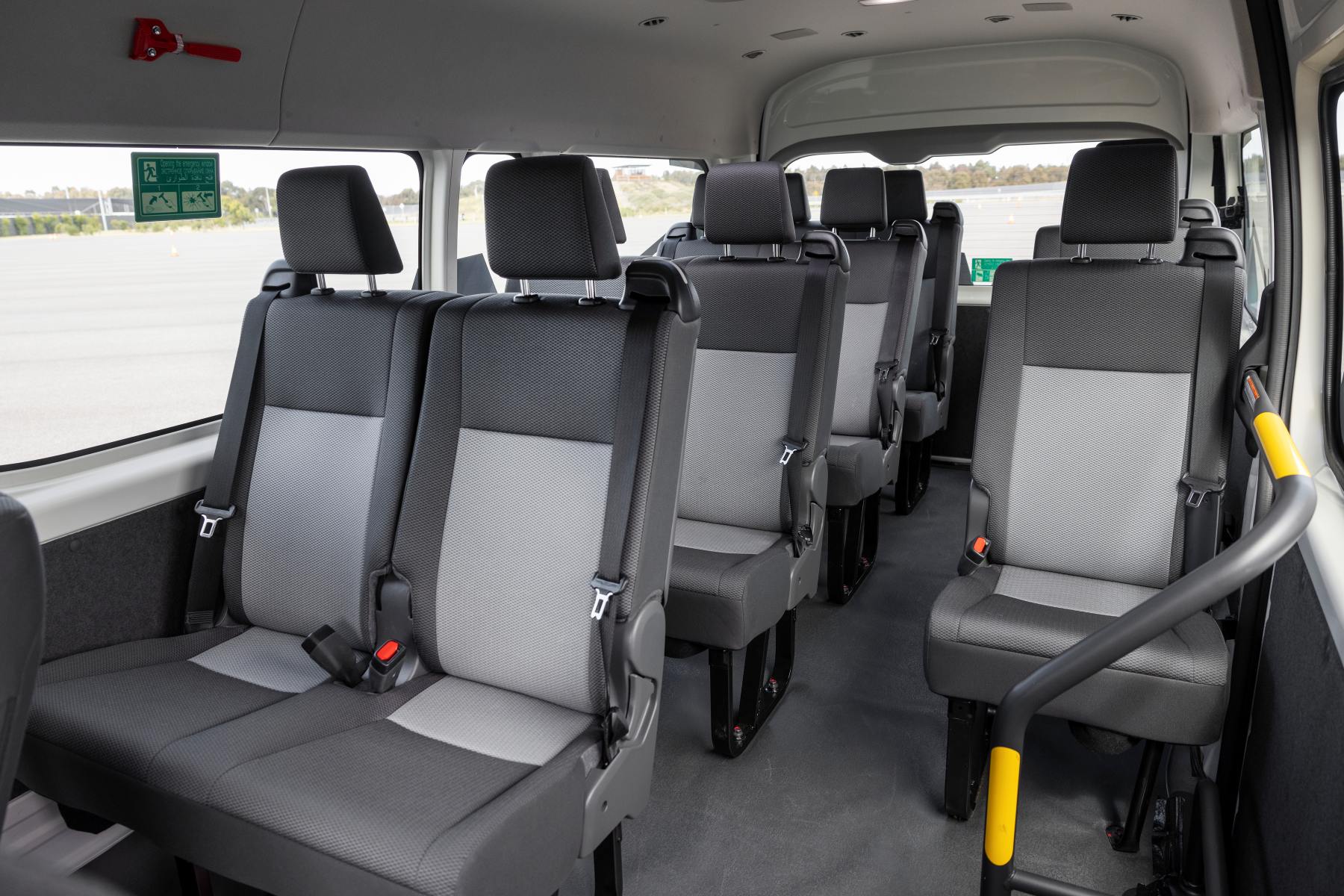 The Toyota HiAce was chosen as the vehicle to pilot the new technology for several reasons.
From a packaging perspective, it offers the opportunity to install the engine up front and the hydrogen fuel tanks under the floor, ensuring minimal impact on its internal space and payload.
It is also the type of vehicle that is often used for short "back to base" commercial operations, whether that is transporting people in the 12-seat HiAce Commuter bus or goods in the HiAce van.
Australian pilot program
The prototype Hydrogen HiAce in the Australian pilot program adopts the V6 turbo petrol engine available in some overseas markets for the LandCruiser 300 Series. It drives the rear wheels through a ten-speed automatic transmission.
The engine has been modified to run on compressed hydrogen gas, using a unique direct-injection system that has enabled it to meet Euro VI emission standards.
Maximum power output of the hydrogen powertrain is 120kW with a peak torque of 354Nm.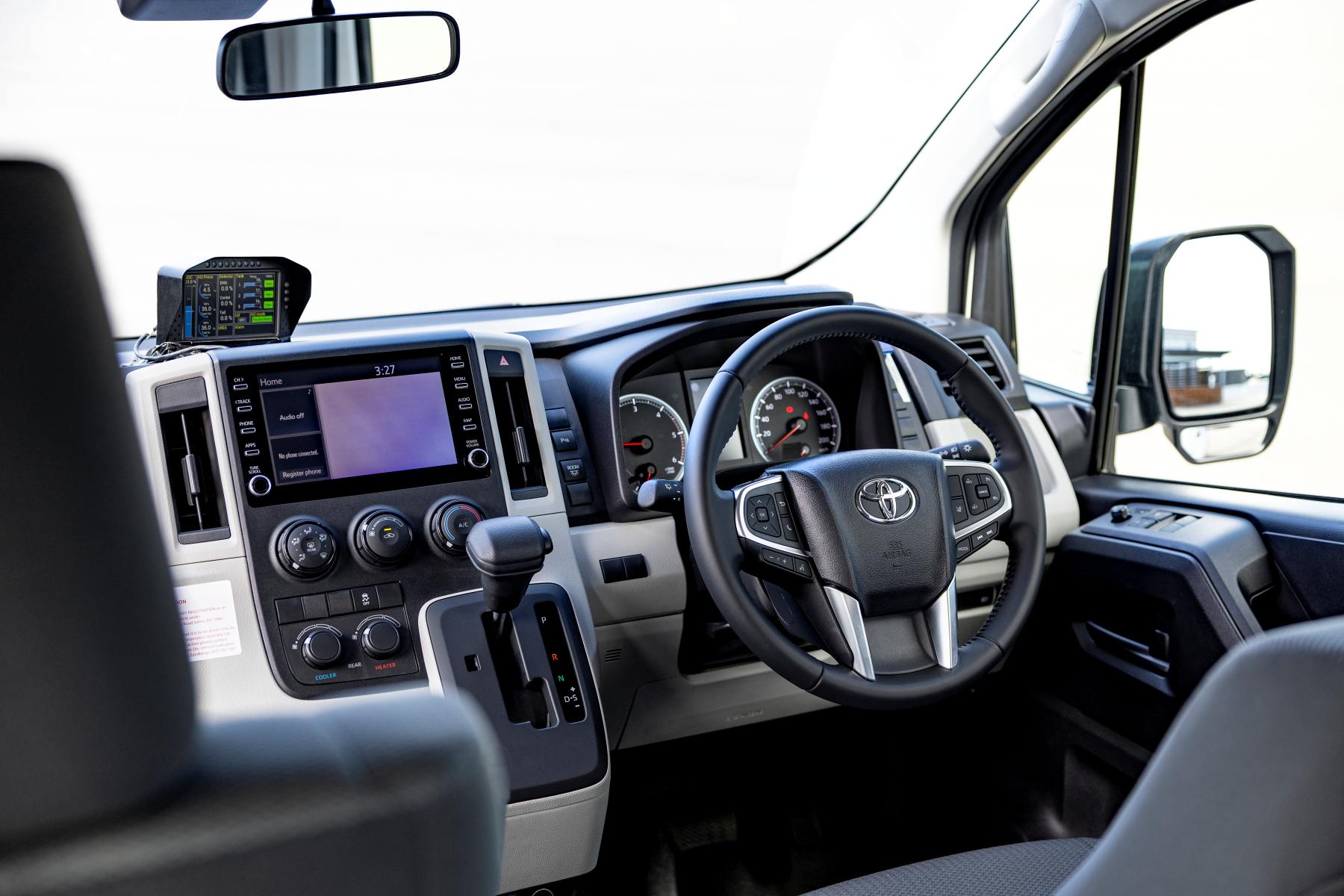 While the hydrogen powertrain results in almost zero CO2 tailpipe emissions, the process of igniting hydrogen in the engine generates small amounts of oxides of nitrogen (NOx), that have been reduced to meet the Euro VI emission standards by using a selective catalytic reduction system.
The prototype's three hydrogen tanks are similar to those used in the second-generation Mirai. Toyota is working on optimising the powertrain by enhancing the hydrogen storage, improving combustion, and exploring the possibility of adding hybrid technology.
The pilot program is aimed at fast-tracking the development of the new powertrain and will see a variety of potential customers using the vehicle for either commuter or delivery-type operations.
The first will be CPB Contractors, one of Australia's leading designers and builders of large-scale infrastructure, and Toyota is currently speaking to a number of other interested companies.
CPB Contractors will use the Commuter version of the HiAce to transport workers from various points across a major infrastructure project in Melbourne.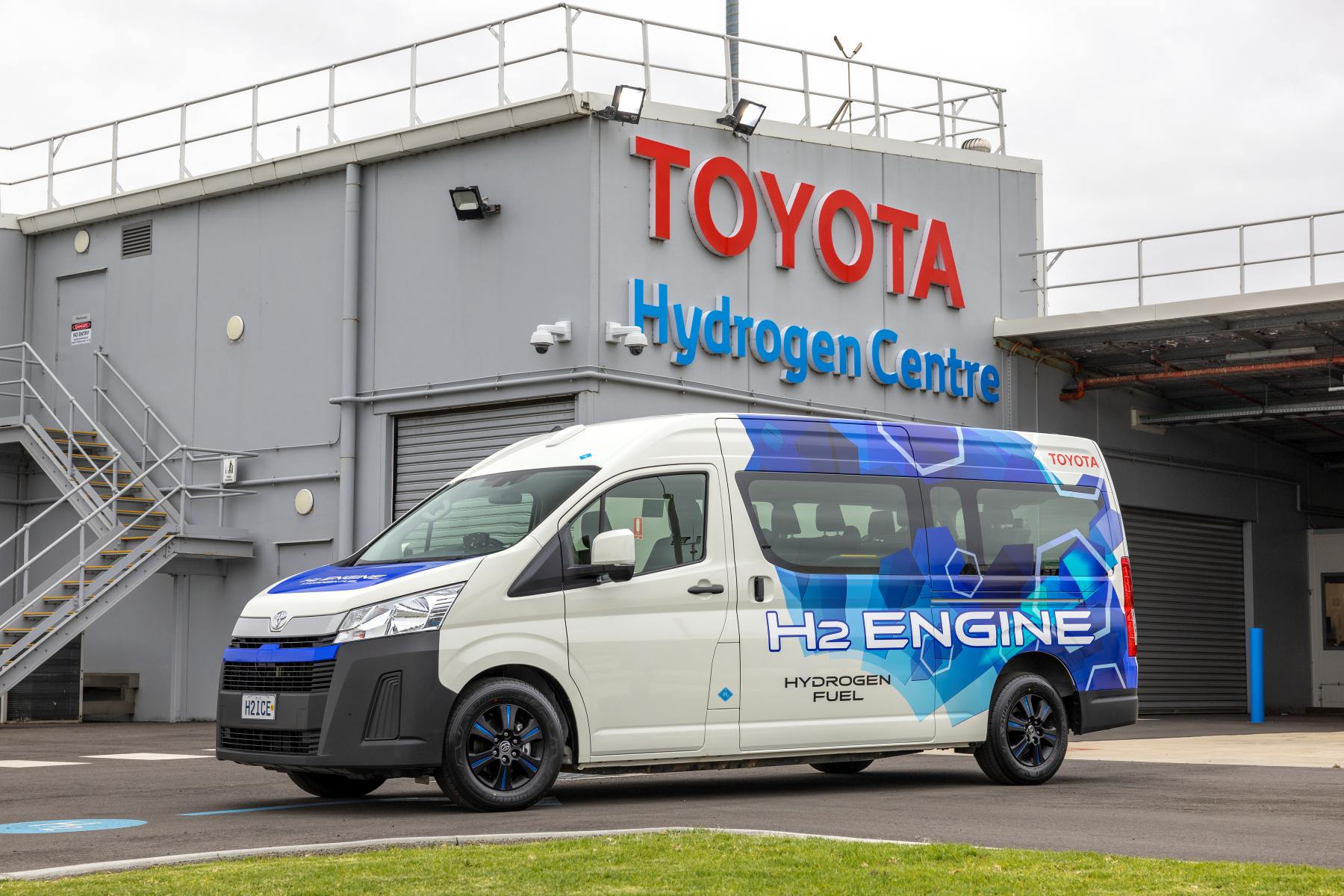 Hydrogen HiAce pilot program
The Hydrogen HiAce pilot program builds on Toyota Australia's significant development of projects that aim to grow Australia's hydrogen economy and help drive a more sustainable future.
In 2018, the company ran a trial of the first-generation Mirai FCEV with several local Melbourne councils.
In 2021, it commissioned Victoria's first hydrogen production, storage and refuelling facility at Altona as part of the Toyota Hydrogen Centre.
It now offers a small number of second-generation Mirai sedans on a long-term lease to progressive businesses and organisations including the CSIRO, Red Energy, Telstra, ACCIONA and Ventia.
Late last month, Toyota signed a Memorandum of Understanding with Hyundai Australia, Ampol and Pacific Energy to develop hydrogen refuelling infrastructure.
Looking beyond the transport applications, Toyota has also committed to assembly of fuel-cell generators at its Altona facility for French energy supplier EODev. Toyota will also distribute the generators in Australia and New Zealand.