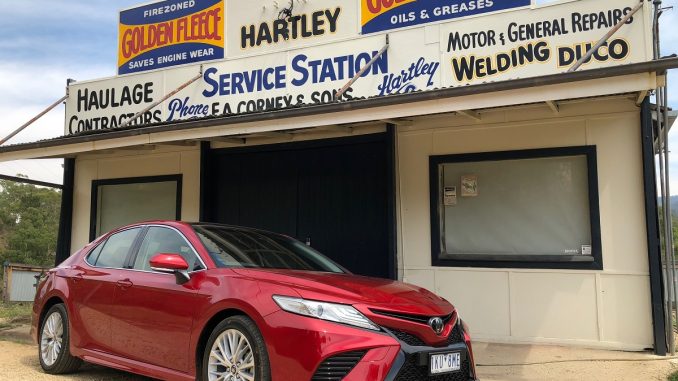 The NSW Blue Mountains are a must-see for visitors to Australia, and like some other attractions that we have in Australia, are perhaps taken a little for granted by us.
The beauty and diversity of this region, a designated World Heritage listed area, is almost unmatched.
You can do a lot here in a day, it's even better to spend a weekend, and there is certainly enough to see and do that a week in the Blue Mountains wouldn't be too long.
But, alas, we had just the one day to make the trip through from Sydney to Lithgow, taking the chance to put the recently-released 2018 Toyota Camry through its paces.
And while the Blue Mountains are a natural wonderland, it is also a fantastic region to really test a car.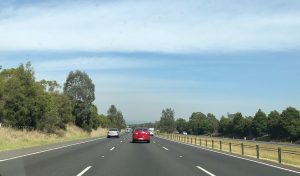 Leaving from suburban Sydney, getting to the Blue Mountains is certainly not a difficult proposition.
From our starting point in the Southern suburbs we steered the Camry onto the M5 motorway, then the M7, before heading west on the M4.
Take note, at the time of writing there were long stretches of road work along this vital artery with crews toiling away adding in a fourth lane between the M7 and the Northern Road.
It isn't long, even with the slower road work speed limits, to see the mountains in the distance and before you know it you've left Penrith and the Nepean River in your mirrors.
Climbing up into the mountains is a mostly gradual proposition and this is thanks to the improvements made to the Great Western Hwy through the Blue Mountains over the past two decades.
These works, which have been undertaken with care and attention, now mean you have two lanes of traffic through from Lapstone Hill in the east, to Katoomba in the west.
You wind your way up and around passing through (or near) more major centres like Springwood and Lawson as the air invariably gets cooler and the landscape more dramatic.
The aforementioned Lawson is a good place to make a pit stop – there are good facilities and easy parking here, along with a number of shops and an old-fashioned hotel.
Another good rest stop can be had at Wentworth Falls, a destination little more than 10 minutes further west.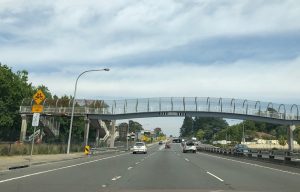 When you get to Leura and Katoomba you're really in tourist heaven with attractions like the Three Sisters and the Scenic Railway on hand for your enjoyment.
Perhaps the most taxing part of this drive is that you do have to keep your eye on your speedometer.
The highway fluctuates between 60km/h and 80km/h areas and there are also a number of school zones to be aware of as well.
We decided though to keep moving on and stopped off at one of the highest points along the drive – Mount Boyce.
Standing 1,093 metres above sea level, Mount Boyce is certainly no tourist mecca.
There's a small picnic area and only limited facilities, however as far as stress-free breaks along the Blue Mountains it is hard to beat.
The lookout, as seen in the image below, gives you spectacular view of some of the most scenic countryside that Australia has to offer.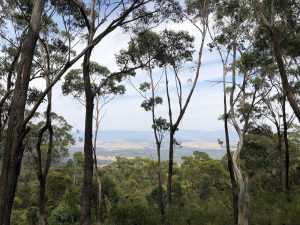 It's true that the Blue Mountains region gives you the opportunity to take in a diverse array of panoramas, all just minutes away from each other.
Another spot that we recommend you check-out when in this part of the world is Mount York.
Found just to the west of Mount Victoria, Mount York gives you an amazing view of one of our favorite parts of Australia – the Hartley Valley.
Sitting between Mount Victoria and Lithgow, the Hartley region features farms, vineyards, some spectacular homes, country hideaways and glorious natural beauty.
There is also some spectacular Australian history to be taken in at the Hartley Historic Village.
We pulled the Camry in here for a short stroll around this now almost completely inhabitant free early inland settlement.
The sandstone buildings, especially the Hartley Courthouse, are breathtaking and steeped in history.
Blue Mountains Road Trip – Best Bits:
Close proximity to Sydney
Easy to drive roads
Tourist hot-spots
Secret areas ready to be explored
Variety of activities on offer
A day trip to the Blue Mountains brings a diverse array of options, from bushwalking to leisurely having a coffee in a boutique cafe, oh and its an antique hunters paradise too.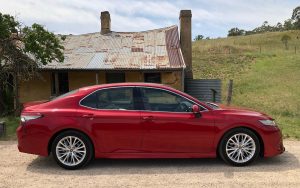 Getting back to Sydney can be a quick trip straight back on the highway, or you could choose to spend some time just around the corner from Hartley in the well-serviced Lithgow.
And there's also the option of heading back on the just as interesting and equally scenic Bells Line Rd – but that's a trip for another day.
So, how did the new Camry perform? We were very impressed by the vehicles graceful road manners, quiet cabin and willing four-cylinder engine.
We will bring you a full review of the new Toyota Camry shortly, in the meantime, why not plan a trip to this must-see destination?