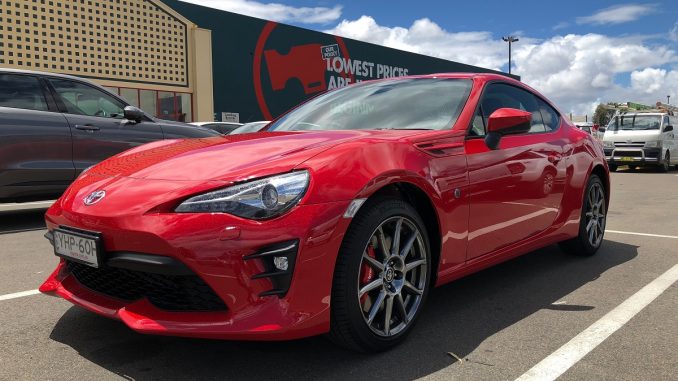 The Toyota 86 is not just an affordable sports car…it's also a great substitute for a tradie ute!
Alright, I just wanted to be the first person on the internet to ever say that – of course I'm using a fair bit of poetic license to even utter that statement.
The question I looked to answer during my most recent week with a Toyota 86 in the garage was just what it is really like to live with.
Yes, it's a two-door sports coupe but for people who don't often haul more than one passenger I reckon you could say that it is a vehicle that you could use for most applications.
Just don't try to move house in it!
No, I didn't do that, but when the great Aussie tradition of a 'Bunnings run' came up I thought that was a great opportunity to test the Toyota's adaptability.
Naturally, my partner and I enjoyed the low to the ground stance of the 86 on the way to everyone's favourite hardware warehouse, the Toyota is heaps of fun, albeit it is a little underdone in the performance stakes (as covered here).
On the agenda for our trip was the purchase of a couple of power tools, some odds and ends, mulch and…if we could find something suitable, garden pots.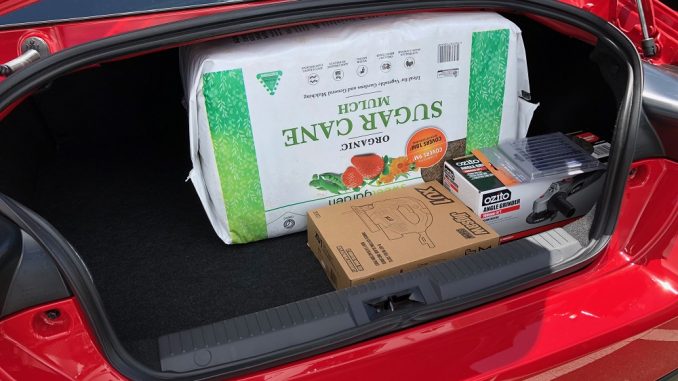 As the image shows the large bag of garden mulch just squeezed into the boot and the other bits and pieces had plenty of space too…in my opinion we could have purchased more 'essentials' like a bench grinder…however I was voted down.
But it was in the garden section where the large clay pots were spotted on the discount pallet and after doing a quick calculation in mind about…
Where to actually put them in the 86
Whether in fact they would squeeze in past the front seats
I cautiously gave the nod of approval.
As you can see it was a case of mission accomplished…and I couldn't help but think that after seeing my 8-year-old daughter folded up like a pretzel in the back seat of the Toyota that perhaps the 86 was better suited to cargo deliveries than shifting people!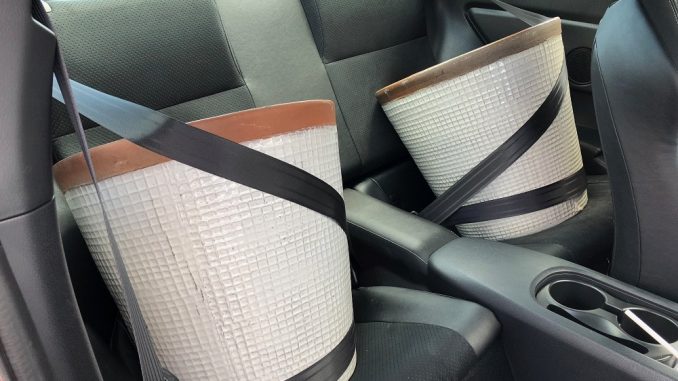 The moral of the story is that the Toyota 86 is a vehicle that will provide you with a touch of the sports car glamor without breaking the bank…and just enough adaptability to ensure you can still live a somewhat normal life.