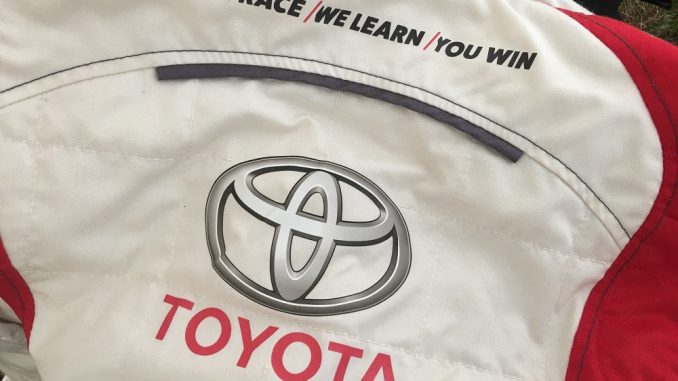 Toyota gave us memorable, fun and smile-inducing sporty models like the Celica, MR2 and Supra, and then, well everything went quite sensible and serious for a while.
Those classic personality-filled cars disappeared and while Camry, Corolla and RAV4 continued on their merry way, something was definitely missing.
It was the same over at Lexus for the luxury brands first decade or so in existence – conservative, well-built, luxurious vehicles that did their job well, but rarely, if ever, got the pulse racing.
I was thinking about how Toyota has got its groove back at a media event that I attended in Adelaide last week.
The event was held to mark the debut of the new Toyota Yaris rally car for the Toyota-backed Neal Bates Motorsport (details on that here).
Here was a Yaris, with 224kW, all-wheel drive and a roll-cage, ready to take on the toughest conditions the Australian Rally Championship can produce.
Suddenly, Toyota didn't seem so dull. And really, when you think about it, they haven't been for more than five years.
In that time, Toyota threw out the rule book (and perhaps some common sense) and introduced the FJ Cruiser.
Sure, that model has now gone out of production, but it was extremely popular and it got people thinking differently about Toyota.
That was followed up by the Toyota 86 – a light, cheap and fun sports car, then we got the daringly-different Toyota C-HR crossover, and the crazy Toyota HiLux Tonka Truck.
And fingers crossed the Toyota Supra makes a comeback and resembles this amazing concept from last year…
While over at Lexus, big V8-powered excitement machines like the RC F, GS F and the new LC 500 have breathed some fun and excitement into that brand.
Yes, Toyota still leads the way with sensible and practical cars, but gee its good to see them branch out again and be a bit daring!
And while Toyota might not be the first name you think of when talking motorsport, the Japanese brand does have a strong background and continues to make a large investment in the 'sports-based' automotive field.
Utilizing the "We Race, We Learn, You Win" slogan, Toyota say many of the features and systems found in their cars today were first developed and tested in motorsport.
So, next time you think about Toyota being conservative and a bit stuffy, think again, under that sometimes very straight face is a car company that looks to again be having some fun.
And isn't that good to see!